Reliable Electrical Company Serving Charlotte County
Dan Wellins Electric is a full service, state licensed electrical company. We are based in Punta Gorda Florida serving Charlotte County and surrounding areas. Our quality workmanship and customer service has earned us a reputation as one of the area's premier electrical contractors. We specialize in new construction as well as renovations, additions & remodels, and service work of commercial and residential properties. We can handle every phase of your electrical needs from initial design to completion. If you are looking for a professional outfit, then look no further. Our residential and commercial technical personnel are courteous and dedicated to their jobs. We are one of the few electric companies in Southwest Florida that has an A+ rating from the Better Business Bureau Selecting the right electrician can be a difficult task when there are so many to select from.
The problem is also compounded by the fact that there are also many handymen who pass themselves off as a qualified electrician. Southwest Florida alone has thousands of them around. Although it may be cheaper to hire those who are unlicensed, you may be putting your home or business at risk with shoddy workmanship and also exposed yourself to potential lawsuits by the employees of the unlicensed contractor should they suffered injuries in your home or business premise. Furthermore, you will also have limited options for remedies should you suffered any damages due to the fault of the contractor.
We set ourselves apart from the competition by: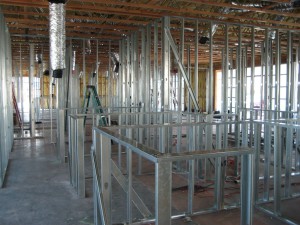 At Dan Wellins Electric, we are dedicated to serving the needs of our customers. No project is too small!
Call us today at (941) 628-9972 or send us a email for your free quote today.